Publishing Data:
2020-09-17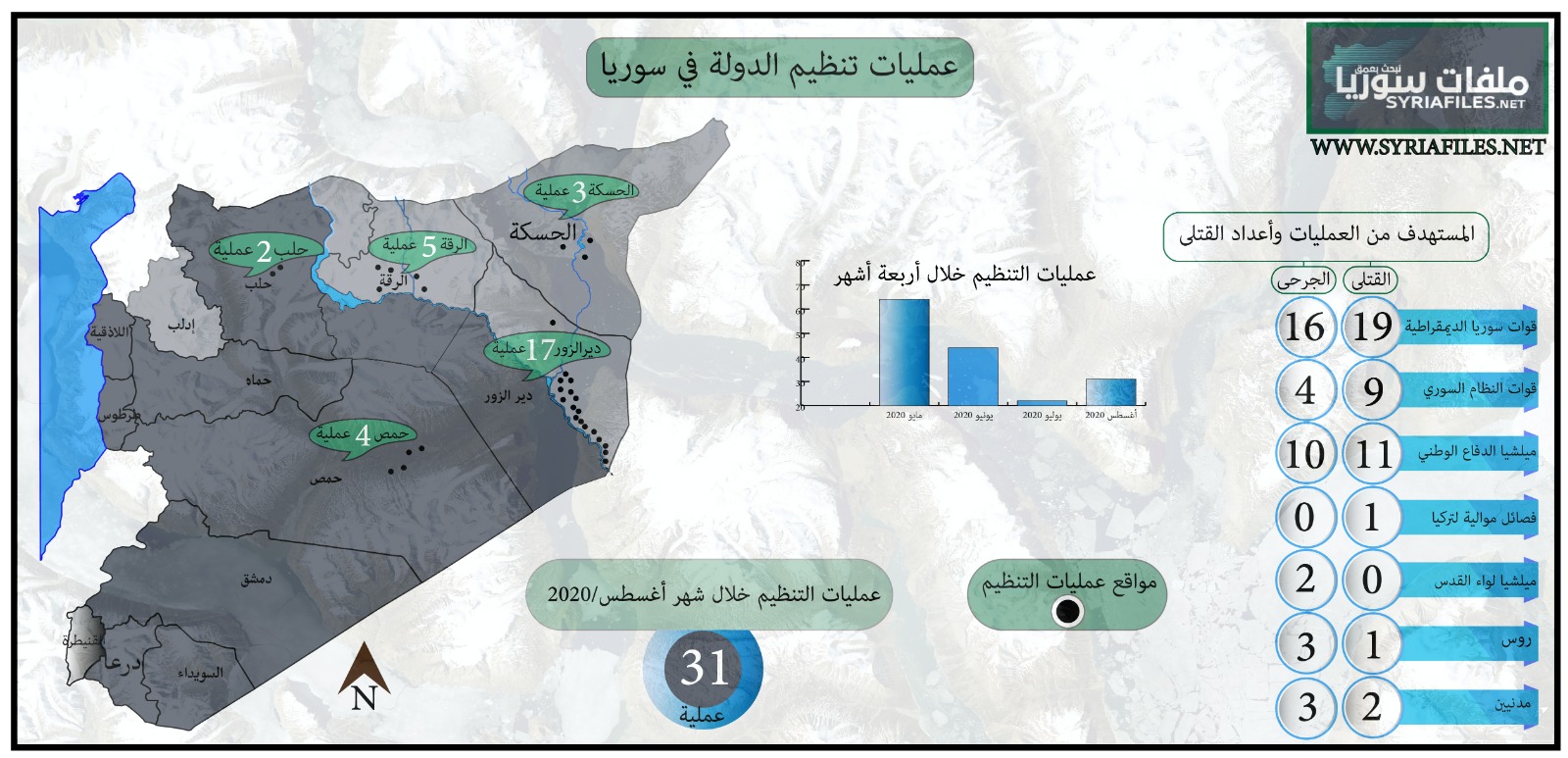 (Syria Files)- At least 40 people, including US-backed fighters, have been killed in Daesh (ISIS) attacks since August, according to the Syria Files' monitoring unit.
The hardline group has carried out 31 attacks in central and northeast Syria against Kurdish-led Syrian Democratic Forces, civilians and Syrian army factions.
The death toll included 19 SDF fighters, 9 Syrian army and 11 pro-Assad National Defense militia,the monitoring unit said.
The attacks took place as following:
Four attacks in the eastern countryside of Homs city where the Islamic State is still controlling territory.
17 attacks in the southern countryside of Deir Ezzor.
 Three attacks south of Hasakah city.
Five attacks north and east of Raqqa city.
Two attacks east of Aleppo city.
Daesh has been largely defeated in the country since 2017 but has continued to carry out ambushes, assassinations and bombings there and still poses a threat along its border with Syria.
The militant group has no longer fixed positions, but it still has hundreds of fighters hunkered down in desert hideouts, known as Badiya.
Local rights groups say the radical group has killed thousands of people since 2014. At least 5600 bodies were exhumed from Daesh mass graves in eastern Syria.